"Ost-Optik К Co., Ltd." – laser vision correction in Vladivostok
Do you have myopia? Then you know how indistinct and blurry the world looks like when you do not have spectacles or lenses: you do not see a number of a bus, a price tag in a shop, you do not notice friends on the street. For several minutes you have to wipe spectacles when coming into a warm room from a cold street, all the time you are afraid of accidentally losing your glasses or damaging your contact lens.
You are tired of it, you want to live a fulfilled life! You have started to think about a laser vision correction! How safe are the methods which are highly advertised today? The decision on the laser vision correction is taken only once in a lifetime, you should choose the clinic with your full responsibility.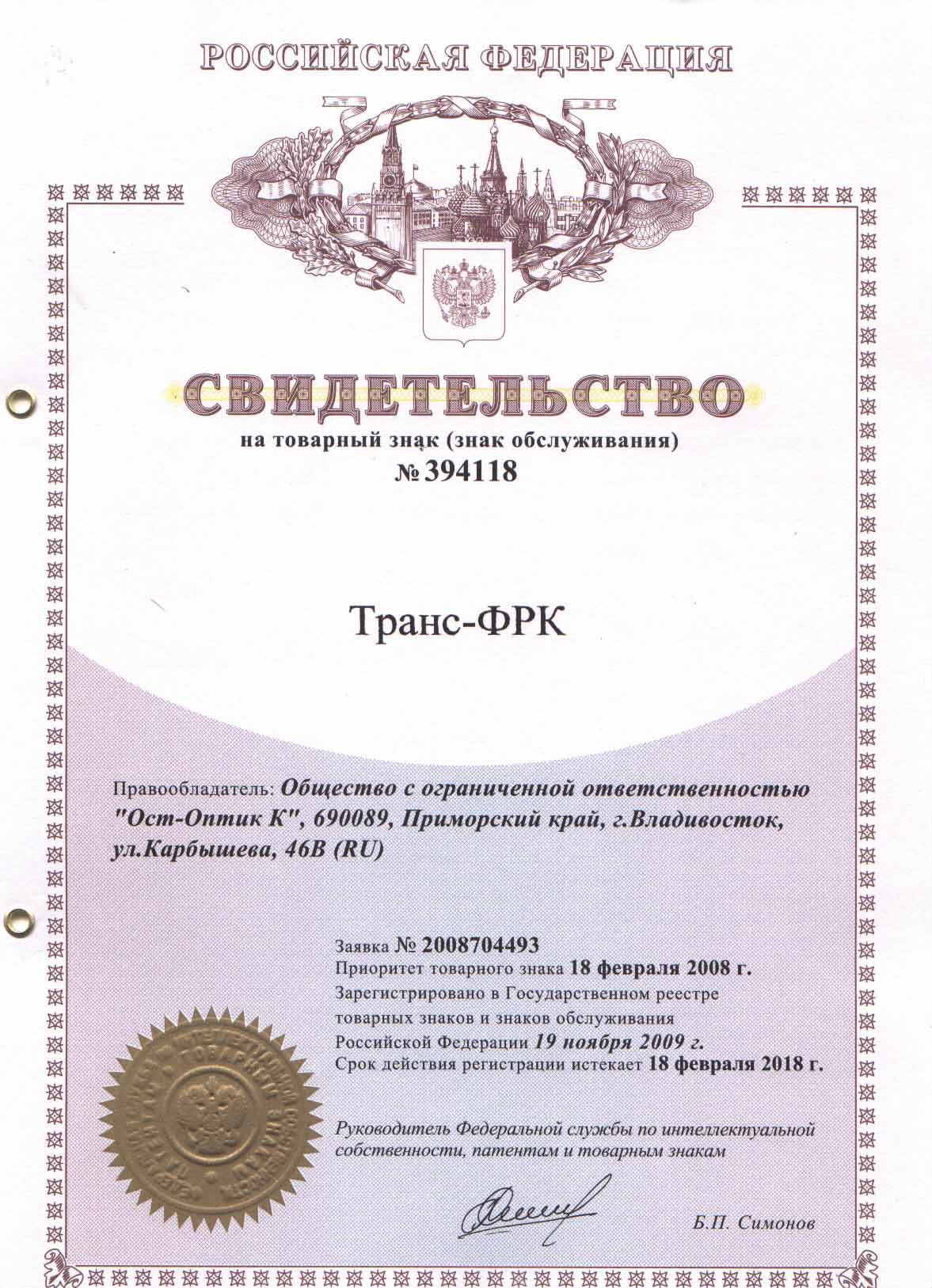 Why is it exactly "Ost-Optik К Co., Ltd." in Vladivostok?
1. Here laser vision correction is made in accordance with the safest and most modern method "TRANS-PRK" («Транс-ФРК®»). Within the whole operation the eye is not touched by anything, nothing is cut, no flap, no sutures or cicatrices.
2. After our operation the patient is able to receive a clean bill of health for the enrollment into the defense and law enforcement agencies or become a navigator or a pilot – there are no limits!
3. We do not cut eyes! "TRANS-PRK" («Транс-ФРК®») technology, registered by "Ost-Optik К Co., Ltd.", is famous for the absence of any scars on the ocular surfaces! After such an operation you are able to give birth to children, go in for sports, and drive a car even at twilight and night. The quality of acquired vision remains high!
4. Our method allows to perform an operation even if the patient has thin cornea. Moreover, after the operation the risk of an excessive thinning of cornea is eliminated even in case with considerable "minus" in the very beginning.
5. We can correct shortsightedness of patients who are even more than 45 years old (so called Blended Vision).
6. We can correct absolutely any "minus": from -0,5 to – 28,0 diopters, with or without astigmatism. The operation is performed on the surface of cornea: WITHOUT lens changing, WITHOUT implanting INTRAOCULAR LENS and WITHOUT any mechanical contact with an eye.
Beware the imitations! Operations on the "TRANS-PRK" («Транс-ФРК®») technology is possible only if it done on "Profile-500"!
A number of scientific articles on the topic of correction of high and ultrahigh degrees of myopia (more than 10 dioptres) have been written by us for Russian medical journals, company representatives have made reports about it on international congress of ophthalmologists ASCRS ASOA in San Diego (USA) and on the conference of ophthalmologists in the Moscow "Eye Microsurgery" Center. In June 2012 our article was issued in a reliable edition of Eyeworld. Such publications prove that our company is working on an international level and even a little higher. Otherwise there would be nothing to write about!
Our company has a specialized children's room fitted with the most modern equipment. An eye-care specialist of higher category receives patients. After all in childhood it is easier to cope with majority of diseases of visual system, without resorting to surgical intervention. An effective device treatment, including on a unique device "Ambliokor" is being carried out in a children's ophthalmologic office of "Ost-Optik К Co., Ltd."
Besides the main work on solving problems with eyesight of our patients, we are active in improving the means and ways of diagnostics and vision correction. And our company has already 14 patents!
"Ost-Optik К Co., Ltd." is a team of professionals which has been taking care of your eyesight for already 16 years!
Welcome to our website!
We will help you to see the most important things!
If you don't find any information that is of interest to you on our website, email us mail@ook.ru.
We will surely try to help you.